Sri Lanka retains team title at WYSC 2016.
The Sri Lankan youth Scrabble team fought off stiff competition from Thailand and Pakistan to retain the team title which they secured last year in Perth, Australia. This year's competition, the 11th World Youth Scrabble Championship, was held in Lille, France with 107 participants from 15 countries. The event is organized by the World English Players Scrabble Association and held in a different part of the world each year.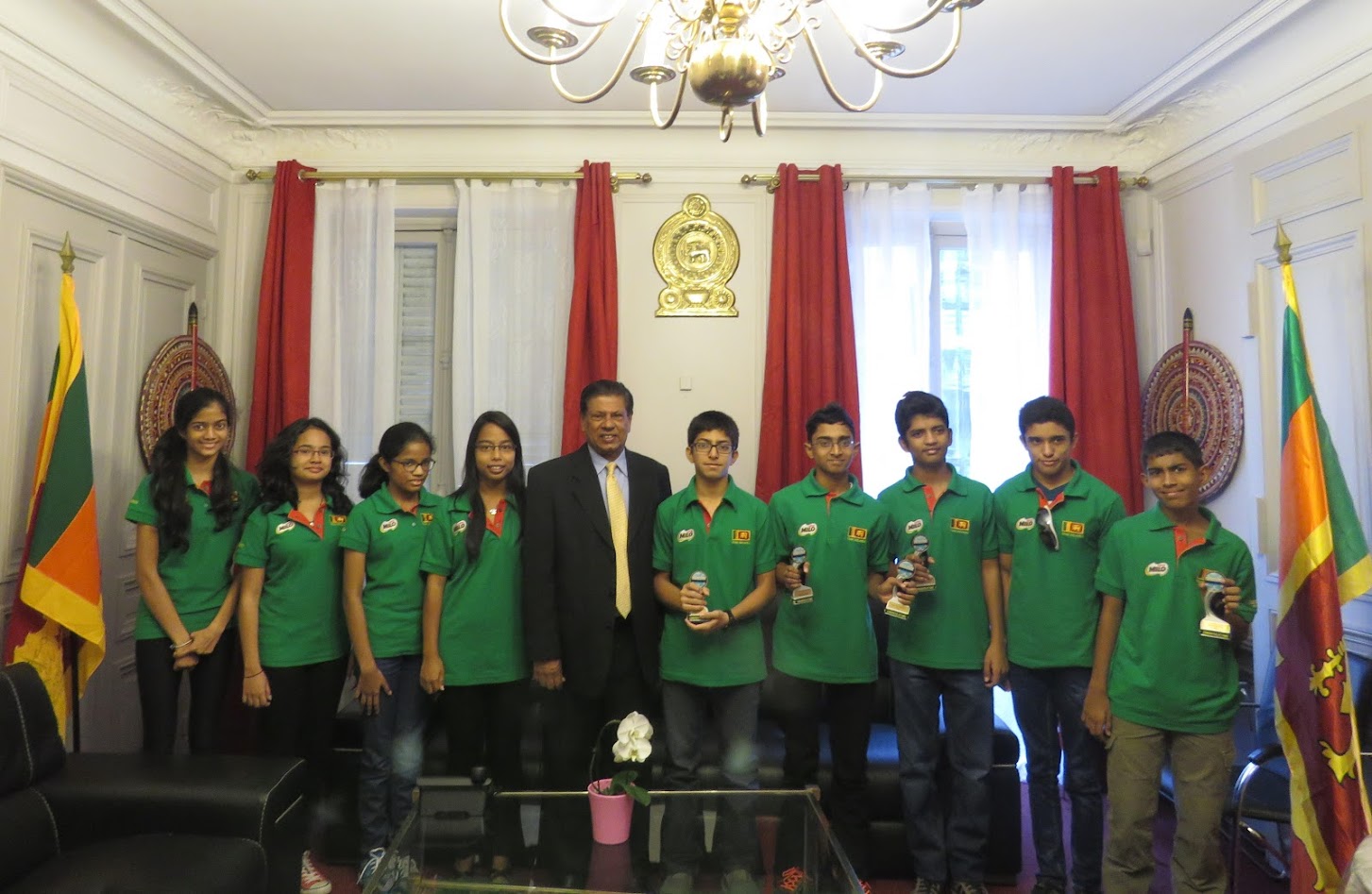 The Sri Lankan Contignent L-R Danusha Muhandiramge (LIS Nugegoda), Aabid Ismail (Royal College), Qays Sangani (Royal College), Janul De Silva (Royal College), Matheesha De Silva (Royal College), , Migara Jayasinghe (LIS Wattala), Vignesh Pirapahara (LIS Panadura), Thalakshman Yoganathan (LIS Wattala)
Nusrath Sarifo'deen (LIS Wattala), Hayati Rasool (Ladies College), Hansi Weerasuriya (Musaeus College), Thirandi De Silva (Ladies College), Radinka Dissanayake (Bishop's College), Thushni De Silva (Visaka Vidyalaya)
In addition to the team prize, Three Sri Lankan players entered the top ten. Qays Sangani, playing only his second WYSC won the 8th place overall. Aabid Ismail was the second runner up and also emerged as the Under 16 World Scrabble Champion while sharing the price for highest word score with compatriot Hansi Weerasuriya and Sohaib Sanaullah of Pakistan.
Thavalakshman Yoganathan, produced the best ever performance by a Sri Lankan at the WYSC to grab the first runner up position. The previous best placing was 4th place achieved by Yeshan Jayasuriya in 2011 and Janul de Silva in 2015 respectively. Janul, who also emerged as the under 14 World Champion title last year ended up in 11th place in 2016
Vignesh Pirapaharan of Lyceum International School Panadura, two times winner of the Sri Lanka Under 13 title was desperately unlucky not to enter the top ten despite a fantastic performance up to the 19th round of the Championship.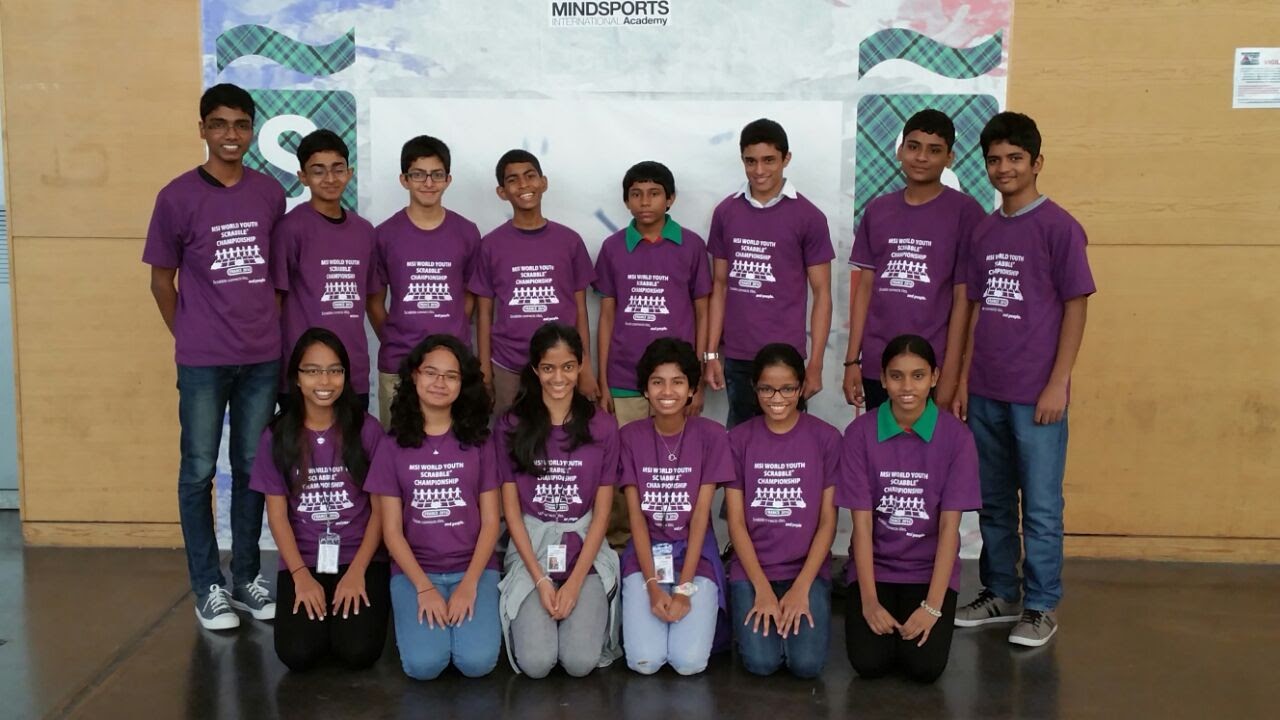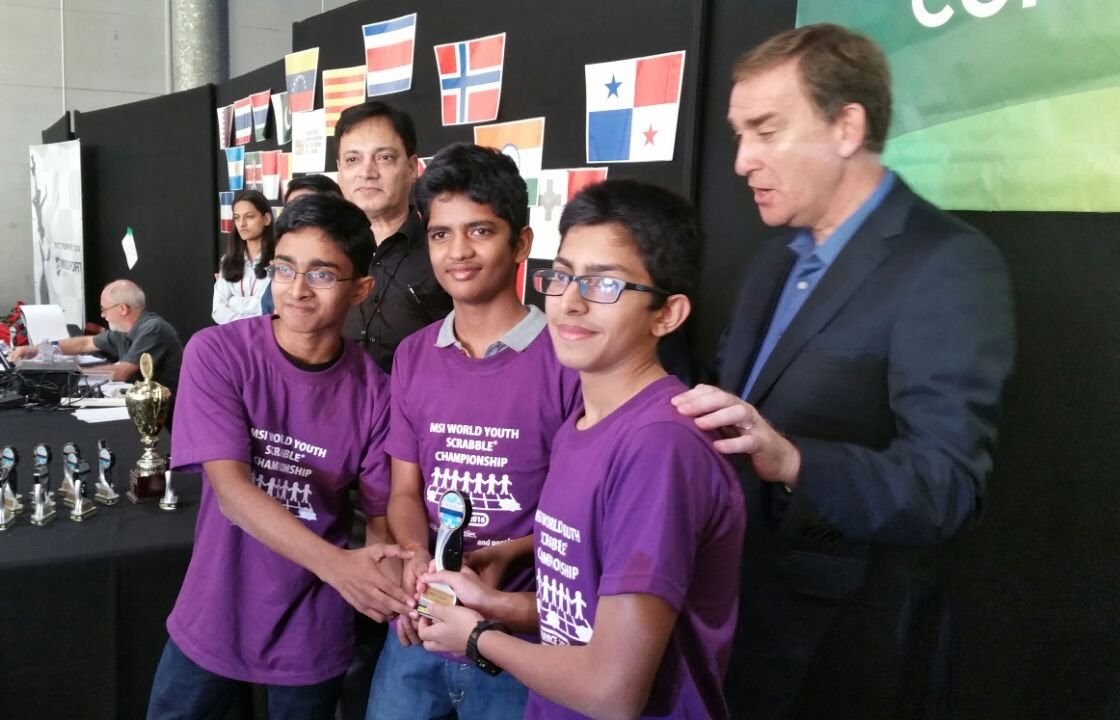 Nusrath, Qays, Thushni and Matheesha took part in the event as private candidates