Sri Lanka excels at World Youth Scrabble Championship
Young Sri Lankan Scrabblers grabbed many awards at the just concluded World Youth Scrabble Championship including the prize for the best team. Janul de Silva managed to claim the prize for the best player in the under 14 category while compatriot Vignesh Pirapaharan gave him a close run and claimed second place in this category.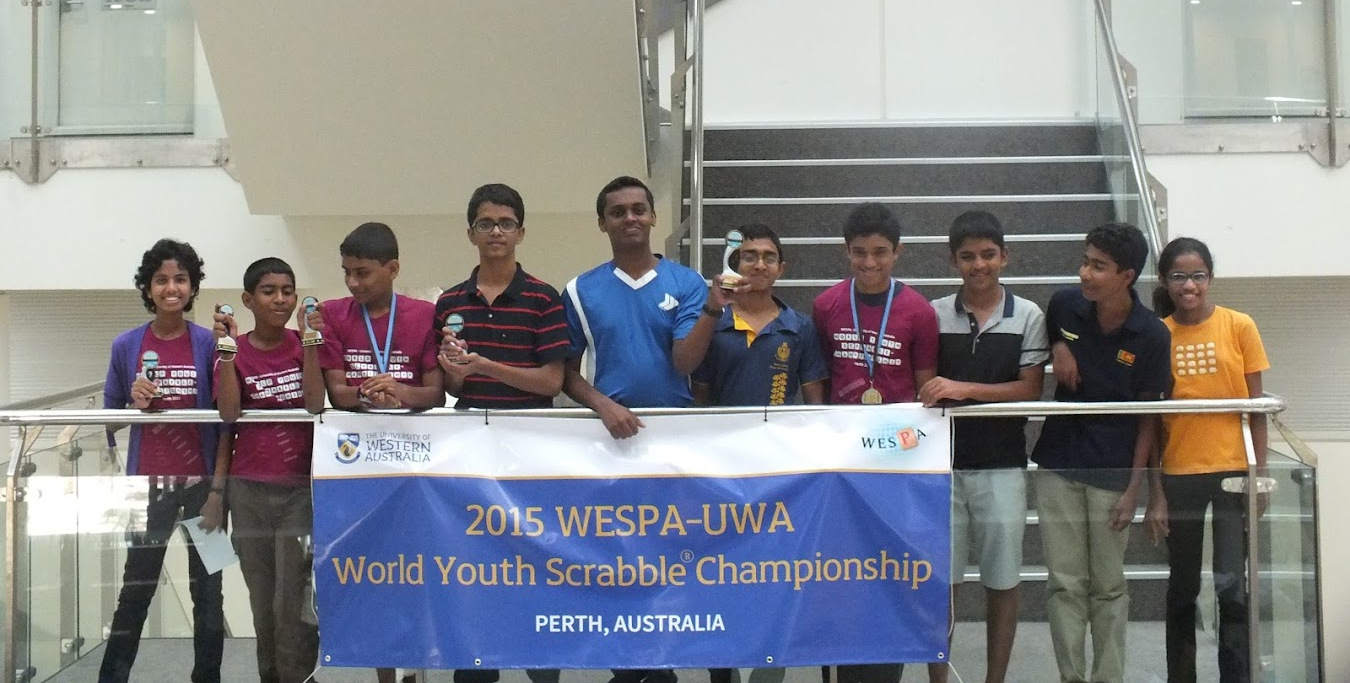 The winning team! L-R
Thirandi De Silva (Ladies College), Janul De Silva (Royal College), Vignesh Pirapaharan (S. Thomas College), Lambotharan Yoganathan (LIS wattala), Hasindu Arumapperuma (RC), Aabid Ismail (RC), Migara Jayasinghe (LIS Wattala), Thalakshman Yoganathan (LIS Wattala), Janidu Karunaratne (LIS Wattala), Radinka Dissanayake (Bishop's College)
Janul of Royal College, making only his second appearance at the WYSC also laid claim to the 4th place overall. Meanwhile Thirandi de Silva of Ladies college became the only girl in the top ten when she claimed the prize for the 6th place.
Veteran Lambotharan Yoganathan, making his final WYSC appearance left his imprint by grabbing the 8th place (trophies are awarded to top 10 players). Thus Sri Lanka became the only country with three finishers in the top ten and won the award for the best team. No other country had more than one player in the top ten. This is the first time that Sri Lanka won the team award, the team was placed third in 2014.
Migara Jayasinghe previous winner of the Under 14 and Under 12 titles, making his 6th appearance won the prize for the highest game with a staggering 693 points in the very first round of the tournament.
Other players in the team also performed really well with two others finishing in the top 15. Both missed out on top ten placings after suffering defeats at the hands of fellow Sri Lankans.